Back to Jobs
Department: School of Education
Job title: Technician, Part time (0.6 FTE/21 hours per week)
Grade: RU04
Salary: £14,593 - £16,325 p.a. inclusive of London Weighting Allowance
An exciting opportunity to join the School of Education as a Design and Technology Technician has arisen.
As Design and Technology Technician, you will provide an excellent service in maintaining the specialist classrooms and workshops for both primary and secondary design and technology, offering a varied working environment. In the School of Education, we provide the following technology design software, Techsoft T3, programming, laser cutting, 3D printing and machine embroidery. You might be handling chemicals, materials and a variety of machinery and hand tools, no one day is like another.
As a self-starter, you will pro-actively maintain and order equipment and materials, as well as provide timely resources for lecture delivery. You will use your strong organizational skills to help plan and prioritise, as well as be aware of health and safety issues and practices that might occur in the classroom/workshop. As Design and Technology Technician, you will work closely with academic colleagues to understand what their lecture requirements are, and you will work alongside other members of the team.
The ideal candidate would have a Higher Education qualification in a technology subject area, or art/design practical subject area and good working knowledge of primary and secondary school design and food technology equipment/machinery eg.laser cutter, 3D printer, sewing machines, band saw.
We would also like to welcome applications from people who have a passion for design and technology, and have experience in at least one of the above technologies, and who are looking to develop further technology skills. We would look to support development where possible for the right candidate to be able to fulfil this role.
At Roehampton, we change lives by helping our students to develop the confidence, knowledge and adaptability they need for a successful graduate career and fulfilling life.
We are a supportive, close-knit and inclusive community, with a proud history in higher education stretching back more than 175 years. Our values come from this rich history, built on community, engagement and partnership, with a belief that no matter their background, we can help our students to realise their ambitions. Our graduates today have excellent employment prospects, and are part of a thriving and diverse global community of Roehampton alumni.
We provide an engaging portfolio of courses across the creative arts, social sciences, law, humanities, literature, education, business, and human and life sciences, including nursing. We also have an excellent research profile. With international reach, our research informs policy, enriches culture and improves people's lives.
We are based on a beautiful 64-acre parkland campus, located in the heart of south-west London. Our staff have access to excellent facilities and a generous range of staff benefits.
To find out more information about the role and what we're looking for, visit the Working at Roehampton section of our website where you will find full details, how to apply, as well as further information about the benefits of working for us.
http://www.roehampton.ac.uk/Working-at-Roehampton/
The University is an equal opportunities and 'disability confident' employer.
The University is committed to promoting diversity and equality of opportunity and aims to create a culture and environment where students and staff are treated fairly.
The closing date for completed applications is: 02 July 2022
It is expected that interviews will be held on: 14 July 2022
Associated documents
D&T Association is not responsible for the content of these uploaded files.
Location
Job Overview
---
Posted On

13th June 2022

Location

South West London

Salary

£14,593 - £16,325 p.a. inclusive of London Weighting Allowance

Contract Type

Permanent, Part Time

Job Type

Permanent

Job Levels

Entry Level

Apply By

2nd July 2022
Organisation
---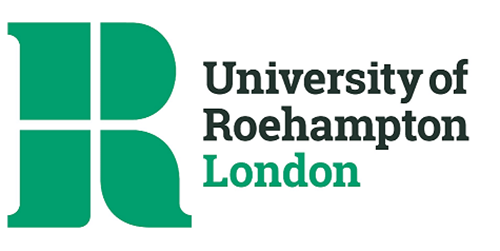 University of Roehampton
View Recruiter
Create job alert
Reduce the time spent looking for jobs with custom notifications. Job alerts will select vacancies matching your preferred criteria and email jobs directly to you.
Create job alert