Back to Jobs
This job is no longer available.
TEACHERS MIDDLE SCHOOL LEVEL: Design and Technology
GOVERNMENT OF BERMUDA
The Cabinet Office
Department of Human Resources
Ministry of Education
TEACHER
Department of Education
Salary: P1-P10 $70,554 - $96,559 (US$=Equivalent)
MIDDLE SCHOOL LEVEL: Design and Technology – DHR01900
The successful candidate will be expected to employ research-based instructional and assessment strategies which promote active learning and ensure the academic success of all learners.
Specific duties applicable to each position include:
• Using best practice instructional and assessment strategies
• Adhering to unit and lesson plan design for the specific school level
• Upholding the code of conduct and implementing an effective classroom management plan
• Acting as an advisor to students
• Supporting public relation exercises
• Attending meetings and collaborating with colleagues at the site level
• Working to promote team objectives
The ideal candidate will be an accomplished teacher who demonstrates professional knowledge of content, pedagogy, curriculum and classroom management.
Candidates must meet the following criteria:
• Minimum of a Bachelor's degree specifically in Education or a Bachelor's degree in one of the above mentioned content areas together with a teaching certificate.
• Eligibility for registration with the Bermuda Educators Council.
• Copies of all relevant degrees/certificates, transcripts and a Bermuda Educators Council license must be attached.
• While demonstrating that they are trained in teaching at the specific school level for which they are applying, applicants will also be asked to teach a lesson which reflects standards of exemplary teaching or to submit a DVD or videotape of a recent lesson which has been taught by the applicant. In addition to the above, a copy of a recently signed performance appraisal from their immediate supervisor is required.
This post is offered on a contract basis. Qualified persons wishing to be considered for the posts may apply online at www.govtcareers.gov.bm by the specified closing date of Wednesday, 17th July 2019.
Associated documents
D&T Association is not responsible for the content of these uploaded files.
Job Overview
---
Posted On

5th July 2019

Location

Hamilton, Bermuda

Salary

$70,554 - $96,559 (US$=Equivalent)

Contract Type

Contract,

Job Type

Contract

Specialisms

Design and Technology Teacher

Job Levels

Experienced (non manager)

Apply By

17th July 2019

Start Date

5th July 2019
Organisation
---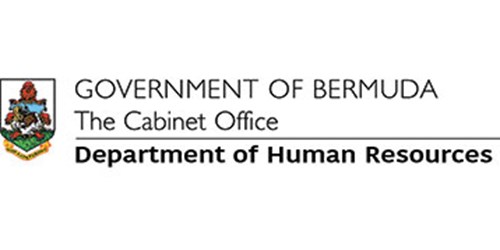 Government of Bermuda
View Recruiter
Create job alert
Reduce the time spent looking for jobs with custom notifications. Job alerts will select vacancies matching your preferred criteria and email jobs directly to you.
Create job alert