The Oxford Academy
---
About this Organisation
About Oxford Academy
The Oxford Academy staff are hugely committed and hardworking, who through the values of teamwork and care, has been instrumental to our astonishing improvement journey since the Academy opened in 2008.
One of only two Oxfordshire schools to achieve positive progress for disadvantaged students in 2016-17, we are committed to tackling disadvantage. We aim to improve the life chances of all of our students by raising their aspirations and providing a high-quality, stimulating and dynamic learning environment. Further to this, our strengthening reputation means that an increasing number of families from across East Oxford are choosing The Oxford Academy as their preferred school.
We have strong links with Oxford United Football Club, which is within walking desistance the academy. The OUFC Advance and the Ready for Work programmes are real areas of strength which we seek to further grow.
We provide good teaching, small classes, excellent intervention support for literacy and numeracy, reinforced by regular assessments. We make sure we know every student well from the minute they start at our school.
Pastoral support at The Oxford Academy is strong and behaviour is of the highest standard. We also work closely with our families and our community to ensure the best possible outcomes for their children. Although we have experienced some difficult times since we opened as The Oxford Academy in 2008, we are making significant improvements. Our Ofsted inspection in 2016 awarded us a Good School with Outstanding Leadership Management and Professional Development. We are ranked in the top 0.2% of schools nationally. The behaviour in and around the Academy is exemplary.
At The Oxford Academy we insist on high standards for staff, students, parents and governors, whilst at the same time we ensure that there is a caring environment that allows our students to achieve beyond expectations.
We are 3 miles from Oxford Town Centre for which we have a large onsite car park, the best sports facilities within a school in Oxfordshire and provide staff with free use to our gym.
They have of Oxford is physically one of the most beautiful and cultural cities in the world with stunning old buildings and urban villages such as Jericho. As a major university town with it's beautiful colleges and spires, we have a lively nightlife, great museums and plenty of performing arts, from Art-houses to cinemas to the usual miltiplexes, along with excellent all round sports facilities from gyms to ice rinks.
There is a wealth of fantastic eateries, great bookshops, decent libraries and a historic old covered market, as well as an open-air market . Bicester Designer Outlet Village with its luxury shopping of designer fashion and homeware stores, which offer up to 60% off is only 13 miles from Oxford.
The new Westgate Centre opened in October 2017 and has 800 000 sq. ft. of prestigious global brands, inventive and eclectic restaurants and cafes, a five screen boutique cinema and sophisticated rooftop bars and dining. We are only 50 minutes by train to London with strong transport links, equally Oxford is close to the Cotswolds', with the dreamy riverside pubs which are such a quintessential feature of Oxford and the home to Inspector Morse, we are a city that has class!
Please come and visit us, we will be delighted to see you.
Organisation Info
---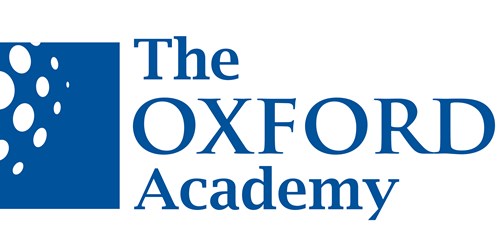 Recruiter Type: Direct Employer